F3D-C2 Stand-Alone Cervical System With Fusation™ Anchor Technology
The F3D-C2 Stand-alone Cervical System is an interbody fusion system comprised of a spacer with two screws and/or Fusation anchors.
Anchors designed to facilitate easier fixation and minimization of the surgical corridor to reduce soft tissue retraction and disruption
Features Mimetic Metal® 3D printing technology
Zero-step anti-back-out locking tab
Versatile instrumentation allows for device placement using freehand or guided techniques
Footprints: 14.5mm x 12mm, 16.5mm x 14mm, and 18mm x 16mm
Lordosis: 7° and 13°
Anterior Heights: 6mm – 12mm (1mm increments)
Note: When used with one or more Fusation anchors, the F3D-C2 Cervical Stand-alone System is intended for use at one level and requires additional supplemental fixation such as posterior cervical screw fixation.
Do you want to learn more about innovative products and technology from CoreLink?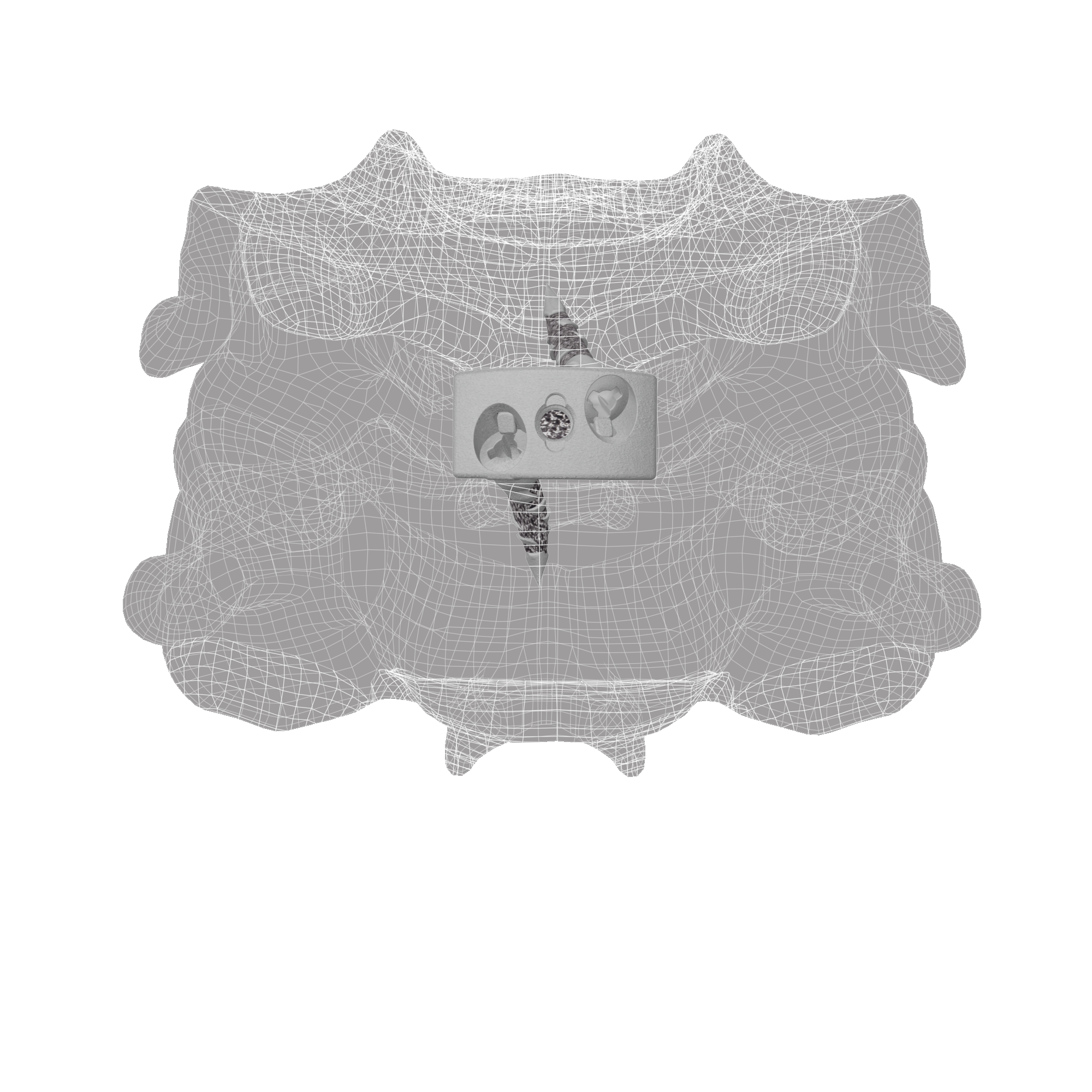 F3D-C2 #1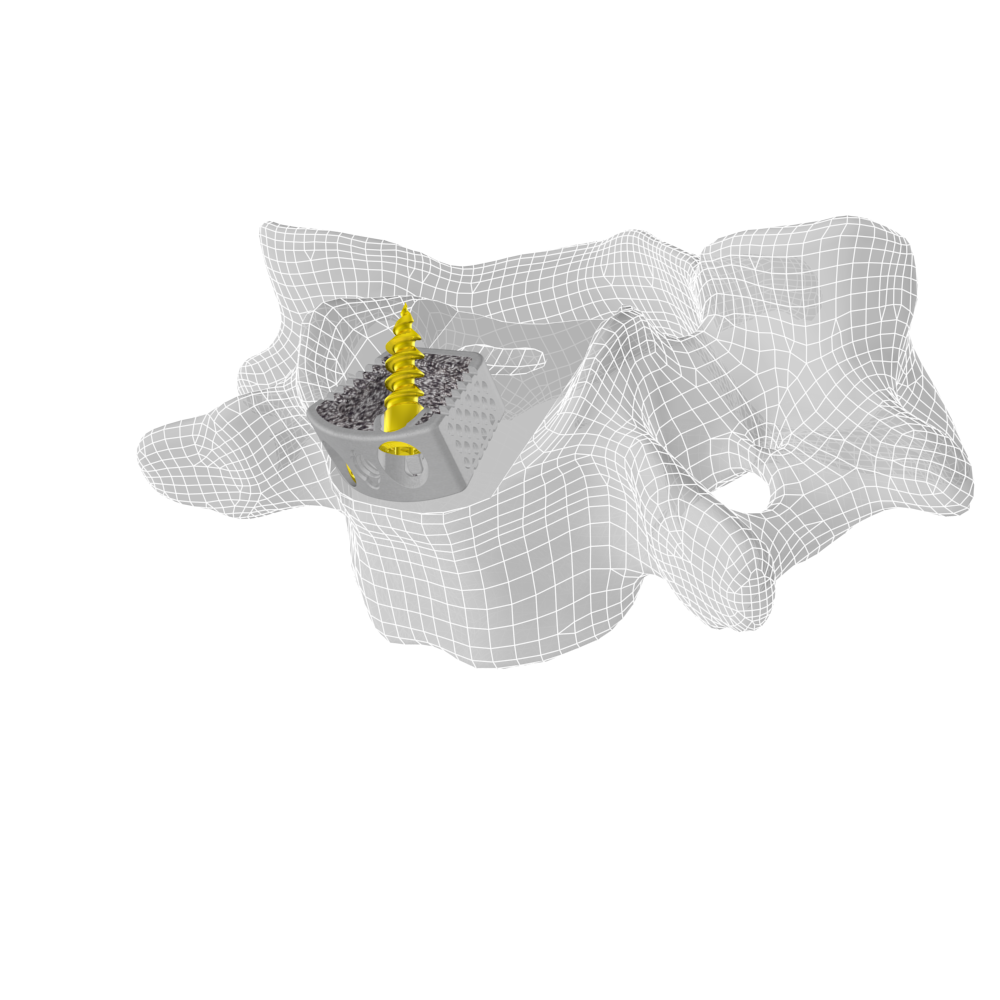 F3D-C2 #2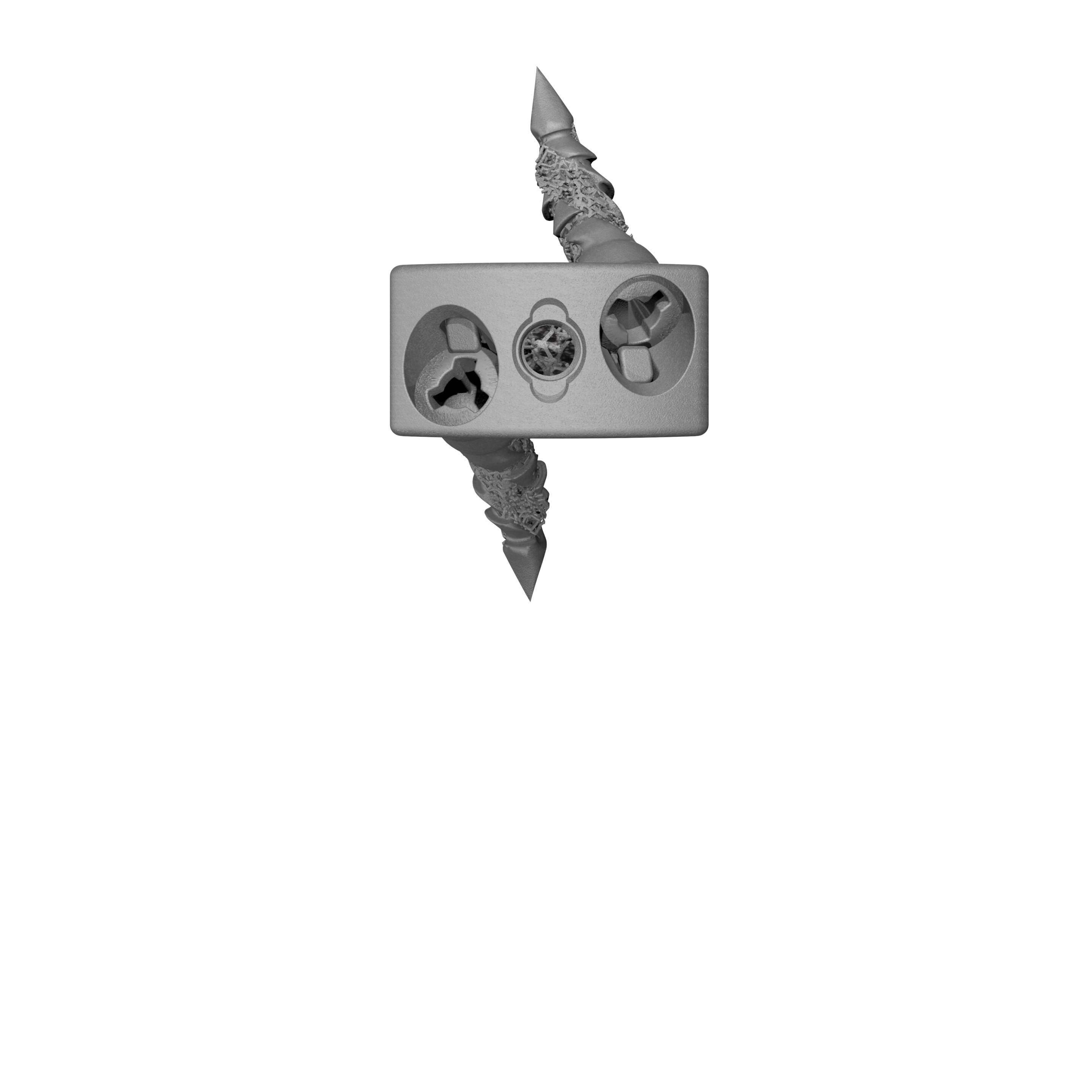 F3D-C2 #3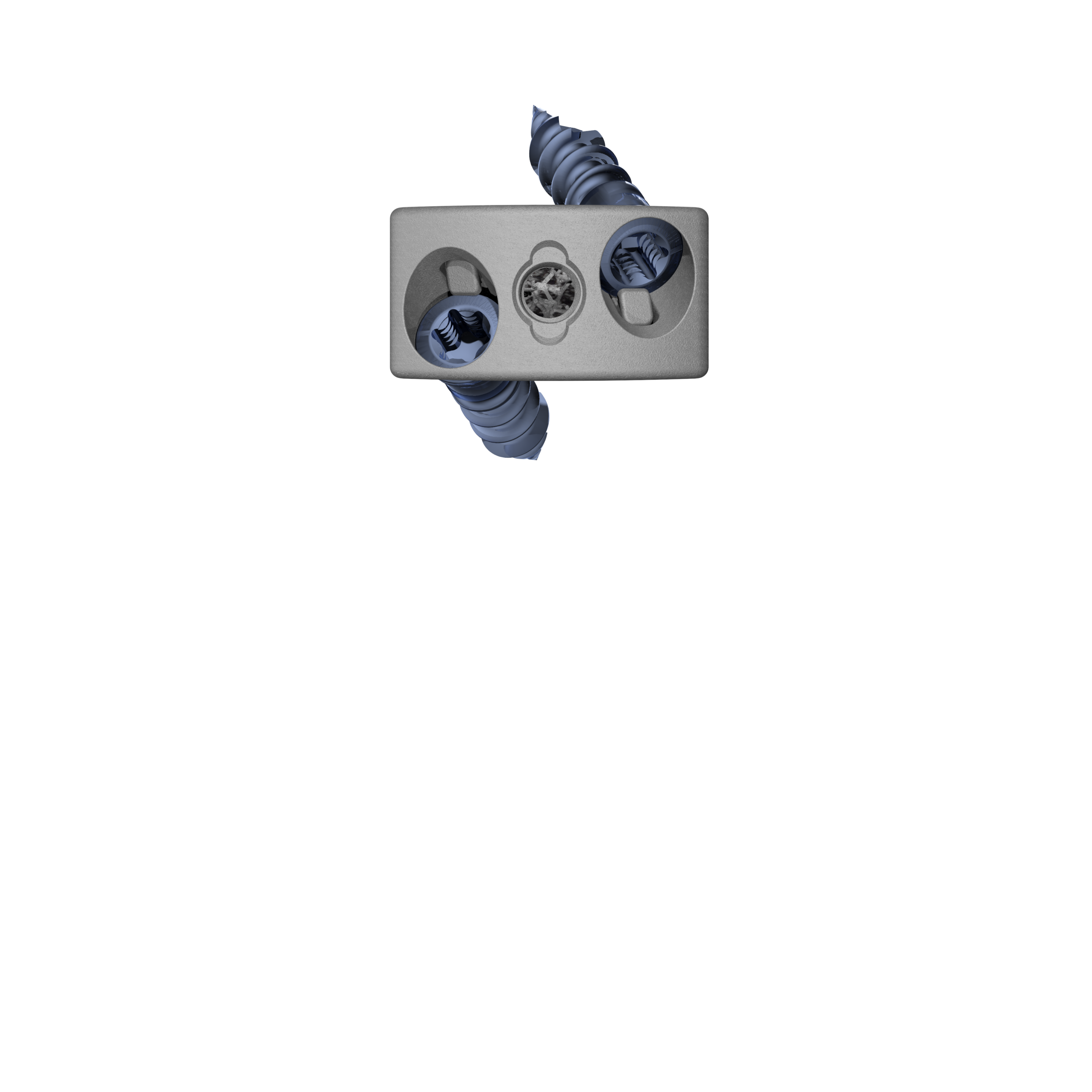 F3D-C2 #4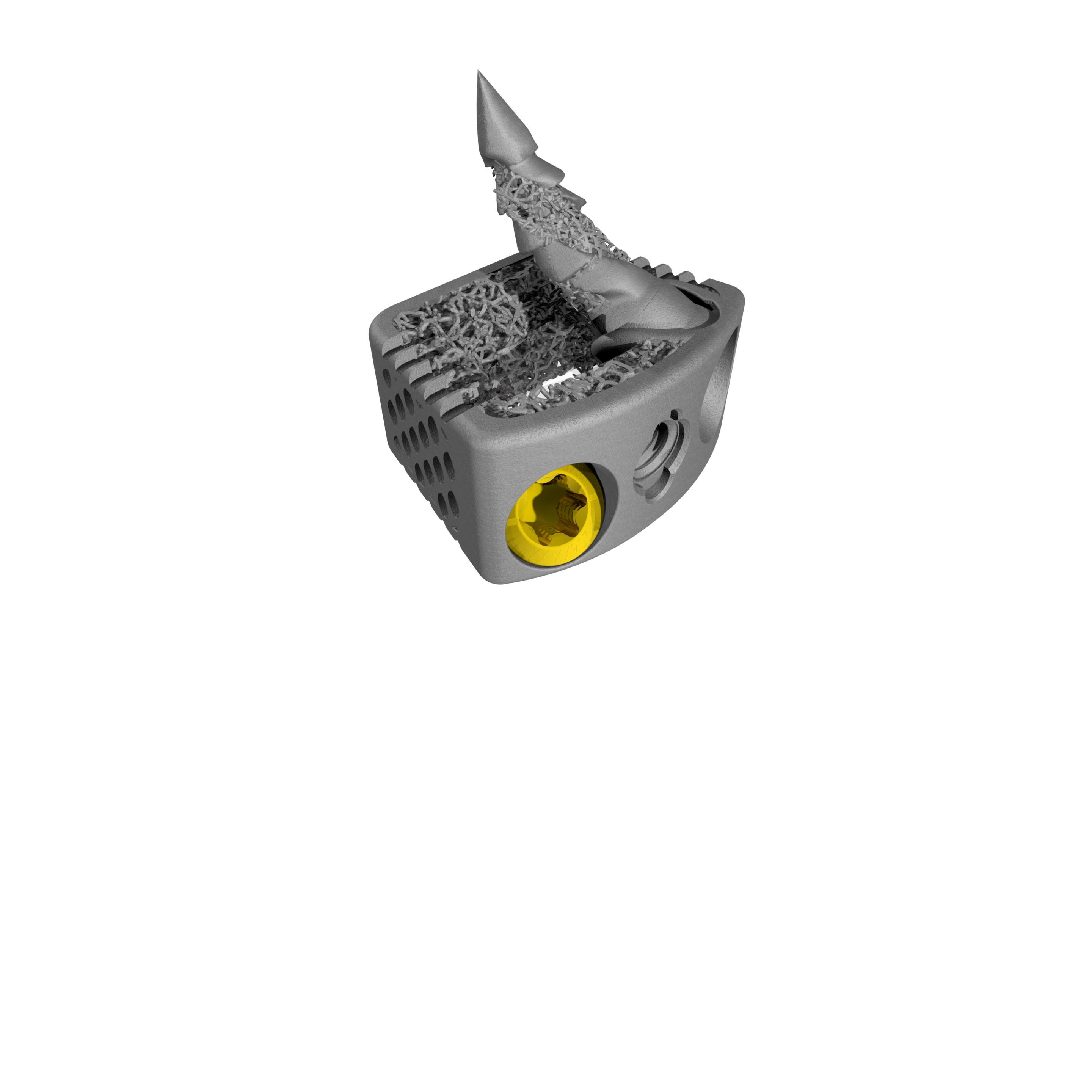 F3D-C2 #6