F3D-C2 Stand-Alone Cervical System
The F3D-C2 Stand-alone Cervical System is an interbody fusion system comprised of a spacer with two integrated bone screws secured by a locking mechanism within the cage.
Streamlined construct features biomechanical benefits of Mimetic Metal® 3D printing technology
Screws anchor through zero-step anti-back-out locking tab
Versatile instrumentation allows for device placement using freehand or guided techniques
Learn more about Mimetic Metal
HERE
Footprints:
14.5mm x 12mm
16.5mm x 14mm
Lordosis: 7 and 13* degrees
Anterior Heights: 6mm – 12mm (1mm increments)
Screw Lengths: 12mm – 18mm (2mm increments)
Screw Diameters: 3.5mm & 4.0mm
Self-drilling-self-tapping Screws
Fixed & Variable** Angle Screws
*Special Order. Additional sizes and lordosis options may be available upon request
**Variable screws in 3.5mm only
Contact us to learn more about CoreLink's products and technology.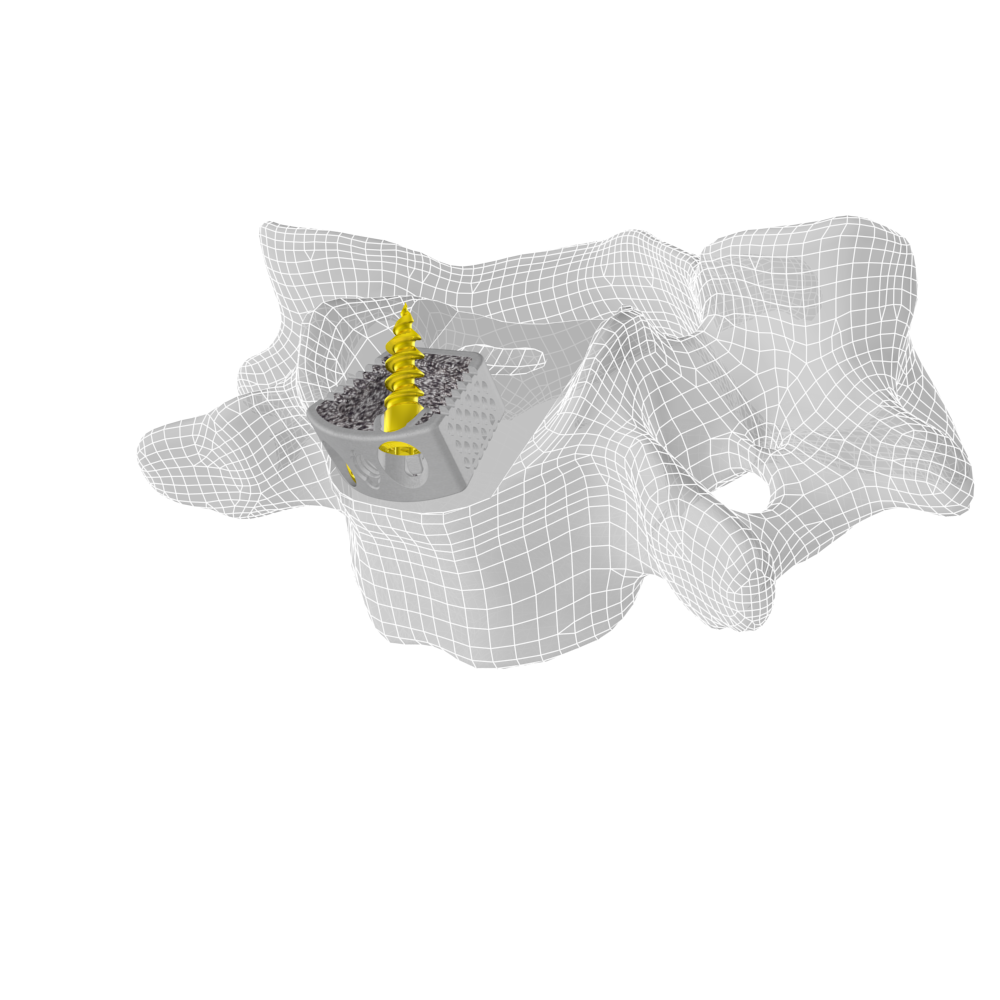 F3D-C2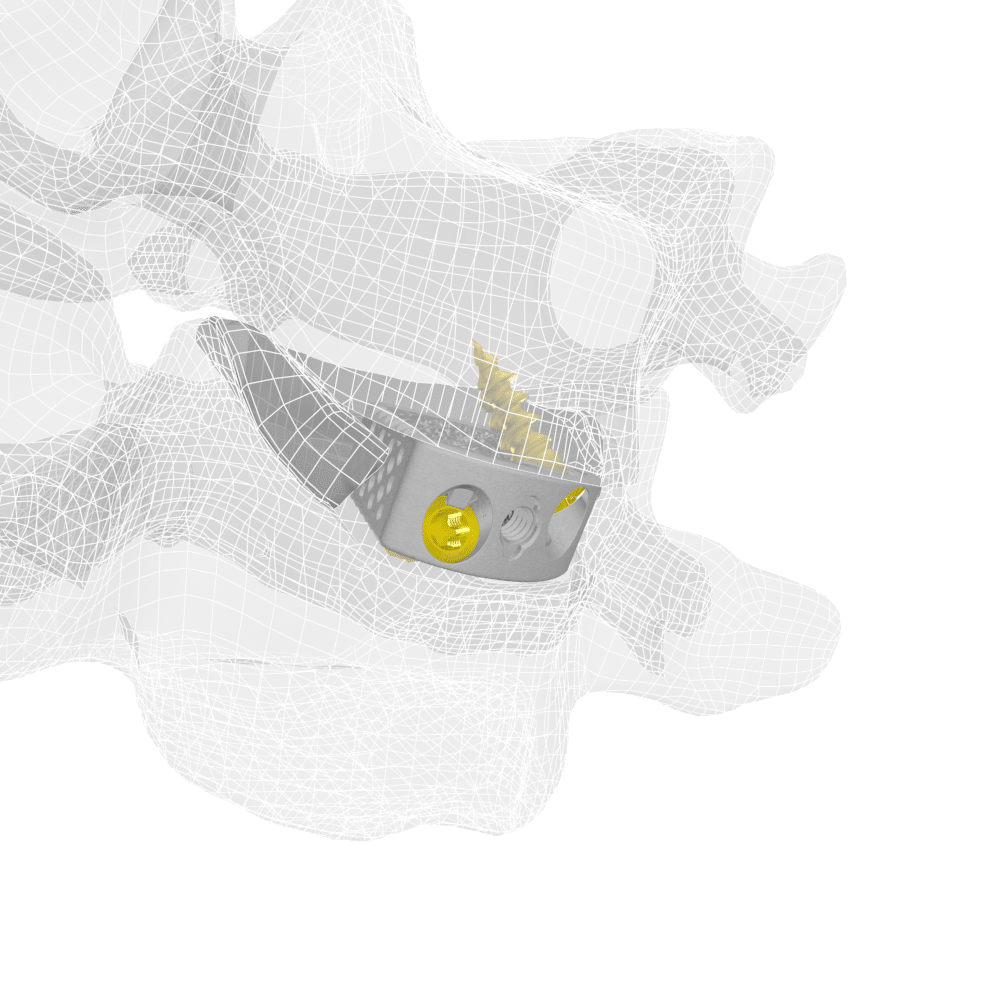 F3D-C2